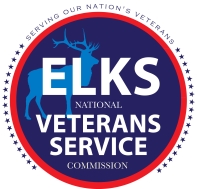 VETERAN VOLUNTEER OF THE YEAR NOMINATION FORM
The Veteran Volunteer of the Year Award honors those who have demonstrated outstanding service to veterans and military members in need. We know that our programs could not exist without our volunteers, and this award is a way to recognize that and honor those outstanding volunteers among our members who make things happen.
Click on the link above to download the form, complete it online & save a copy to your computer. Then email your completed form as an attachment to State Veterans Chair Fred Hurst ( 1hurstcastle@gmail.com ) or print out your completed form and mail it to Fred (you can find Fred's address by downloading a copy of the State Committees Roster in the Member's section). All entries must be received by January 31st, 2020.